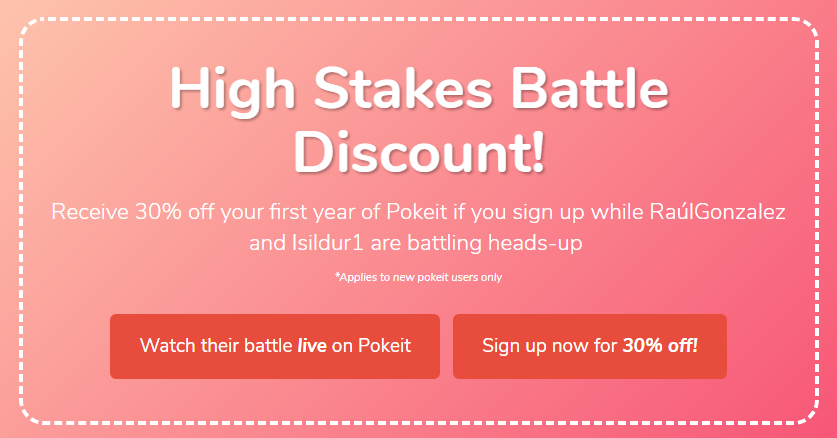 German high stakes pro RaúlGonzalez has been broadcasting his epic heads-up battle with the legendary Isildur1 on Pokeit. RaúlGonzalez is using the "Live Streaming with Pokeit" feature which makes it possible to publish automatically updating graphs and reports to the web.
We're running a promotion throughout the contest for 30% off your first year of Pokeit when you sign up for a new account. You can follow the action from RaúlGonzalez's perspective at:
This promotion only runs while the two are actively playing each other. Matches can start and end at any time of the day, so you'll want to subscribe to notifications to make sure you don't miss out on this deal.
Good luck at the tables,
– The Pokeit Team