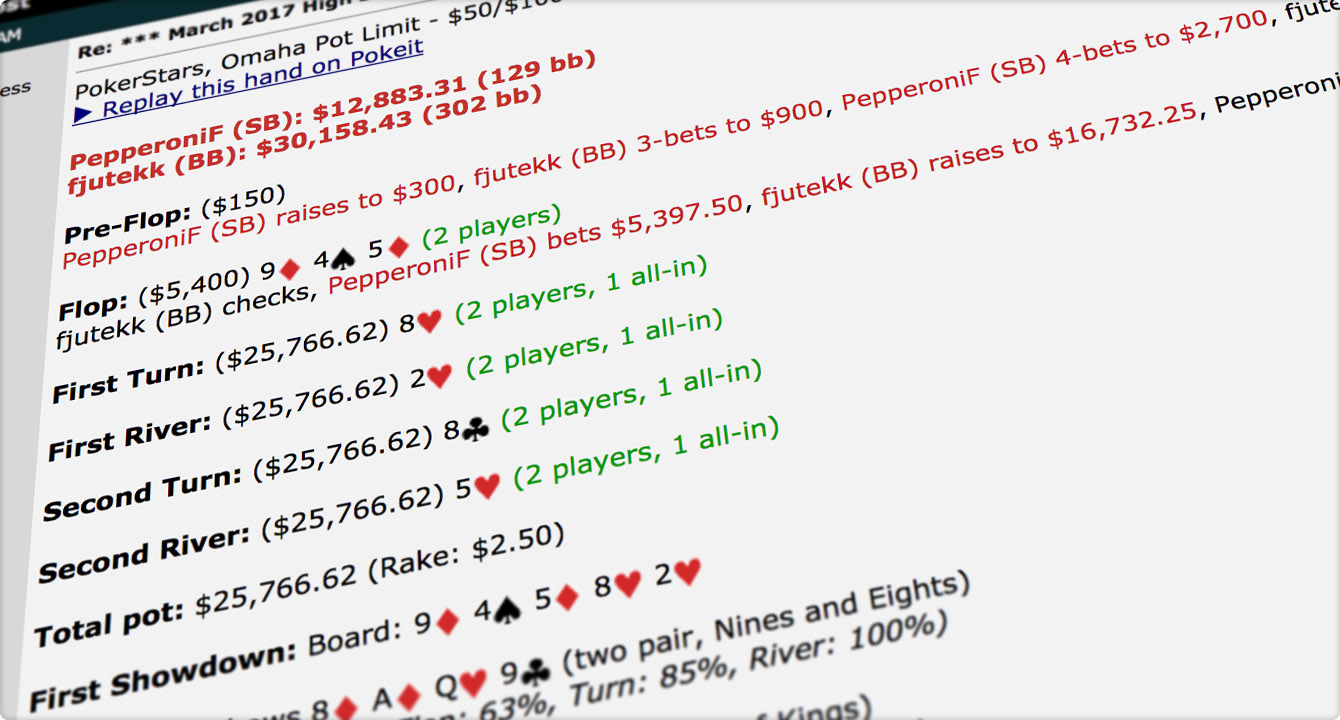 Poker players have been posting hands online since the dawn of internet poker. Whether it's players looking for feedback on their game, or fans sharing big hands from the high stakes rail, much of the activity on the internet forums revolves around these posted hands. Over time, tools were developed for prettifying and condensing down the information in these raw hand histories so they're easier to read.
Last week we launched our own free hand converter that anyone can use even if they aren't a Pokeit member. The web address for the converter is:
When designing the converter we took a look at all the other hand converters being used by players today. While there was a lot to like, none of them combined all of the features of the Pokeit converter into one:
Works with all games including Hold'em, Omaha (5-card too), Draw and Stud
19 different sites are supported including PokerStars, 888Poker, partypoker, iPoker, Ignition, and more
Run-it-Twice compatible
Multiple hands can be pasted in at once
Converted hands include a web-link to a replayable version
Uses the formatting popularized by the railhand converter
The Pokeit converter can return formatted text in addition to forum code and there's also a replayer only option. Web-links are generated for hands by default but this can be toggled off if you prefer to keep your hands private.
We hope you enjoy this new free tool and good luck at the tables!
Thanks,
The Pokeit Team